Throughout my young collecting hobby, I have developed a particular taste and preference for watches that fit my aesthetic and lifestyle. So, what have I found so far? Well, if you gave me a stainless steel sports fake watch with a black dial, between 36mm and 39mm wide (with bezel), and combined all of that in a unique design, I would be very happy. Folks, this is my watch comfort zone.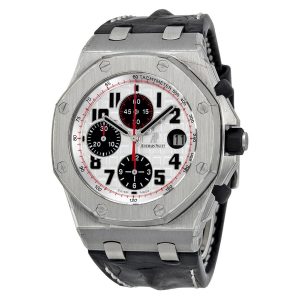 Just as I can easily say what I want in a watch, I can do the same regarding certain qualities of a particular type of watch that I'm not sure about. These types of replica watches are the likes of large 42mm+ cases, chronographs, and colored dials. Now, the beauty of being a full-time watch writer is that I have the opportunity to be around these pieces daily.
"I'm not really a chronograph person." Functions and dial layouts have never appealed to me. I prefer copy watches with minimal, readable dials and rotating bezels, preferably the kind that count up. I didn't find the need for a tachymeter scale, nor did I like the display of all the information on the dial and sometimes the bezel. The Tissot Telemeter 1938 has not one, but two different chronograph scales on the dial. In the center, displayed in red, is a 1000-degree tachymetric scale that intersects the center of each subdial. The other scale is on the outside of the dial, in the form of a tachymeter scale.
For those unfamiliar, the telemeter scale was originally developed in the mid-1850s to measure the distance a sound travels. A typical use scenario for the telemeter is to track the distance of a lightning strike. By starting the chronograph when lightning was seen, stopping it when thunder was heard, and then positioning the second hand along the scale, one could determine how far a storm was from a particular location.
I must admit that during my use of the telemeter 1938, I did not find myself in the field or chasing storms, so the rangefinder function did not get much use. The same is true of the tachymeter scale. That said, the design and format are well executed. I especially like the font choices used in the tachymeter and rangefinder scales, more specifically, the flat top "4" and open "6" and "9" in the rangefinder scales. The black minute track and Arabic numerals simply complement the dial. Obviously, the dial and its blued steel hands are meant to evoke a vintage feel, which I think is a welcome feature of the dial.