When I want to buy a used watch at any price, I want to be able to see the watch so I can know how it looks and what condition it is in. If the seller only uses pictures that are easy to find as photos of the used replica watch, then ask for some proper photos of the watch in question and if they refuse, walk away because it's not worth the risk. If the seller is not willing to provide real pictures then they are probably hiding something or may not even have the watch they are selling. If the seller is good, then they should have no trouble providing photos or providing proper photos, to begin with.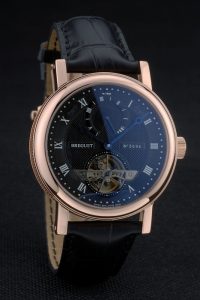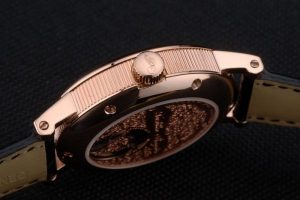 The watch you're looking at looks great, right? It has a solid description and the right details are good, but that doesn't mean that when it is delivered to you, it will be all it is described to be. If for some reason you're not satisfied, or if you feel like something isn't right – then having a seller with an easy-to-understand return policy is key.
Another important thing we recommend you do when buying a used Rolex is to make sure it comes with all the right paperwork, all the right accessories, and of course the OEM box. If all of these things are present and accounted for, they can add to the value of the watch. This should tell you if the watch has been repaired by a proper certified business because a bad business can cost a lot of money to fix and rarely can damage a watch that can't be repaired easily or cheaply. Therefore, this little piece of paper has the potential to save you a lot of cash and increase the resale value. This is also a good sign because most fake watches do not include any service records, so be sure to ask the seller if they have this so that it can be included with the watch.
Another tip is to check reviews posted by real customers; beware of fake reviews, as some slick sellers will pay users to write overly positive reviews about their service. These reviews are usually easy to pick out because they are very positive and free of criticism. Now, not all positive reviews are like this; therefore, it can be a nightmare to find the real reviews from the fake ones. A top tip is to look for verified reviews because they let you know that the buyer has purchased something from that seller and not just paid for it. Next, you want to look on forums because usually, sellers don't target forums with positive reviews because most forums don't allow such things. So look to see if anyone has dealt with the seller you are researching and you may find what you are looking for.
Some of the lesser sellers may claim that they have serviced the watch and have done so to their high standards, but you need to be sure that whoever did the repair did the proper work and that they used genuine OEM parts. Any good seller that offers service should have some professionally trained watch repairers who know how to do their job properly. If they don't do repairs or haven't serviced them, then make sure you know a reliable one, as you may be buying a watch that may need a good service to make sure everything is working properly.